KTWR QUICK FACTS
4,447 total broadcast hours in 2016, averaging 86 hours of programs a week.
Broadcasts to 19 countries, including North Korea, China and Vietnam
KTWR, our powerful shortwave station on Guam, celebrates 40 years of broadcasting hope to Asia on September 5.
The Guam team will have a celebration on September 26 to mark the occasion.
"This is a big milestone for Guam and TWR," said Grant Hodgins, KTWR station manager. "Being a part of sharing the gospel throughout all of Asia for 40 years means a lot of people have had the opportunity to hear the gospel. TWR not only shares the gospel so people can know their Savior, they encourage discipleship so that believers can grow and learn about being a follower of Christ."
Shortwave has the power to travel long distances, crossing geographical and ideological barriers, reaching into peoples' homes and lives with the good news.
For 40 years, God has been using broadcasts from Guam to transform lives, especially in areas where proclaiming the gospel is restricted or forbidden.
In that time, KTWR has seen changes in staff as well as the equipment it uses to beam the good news to Northeast Asia and parts of Southeast Asia and South Asia.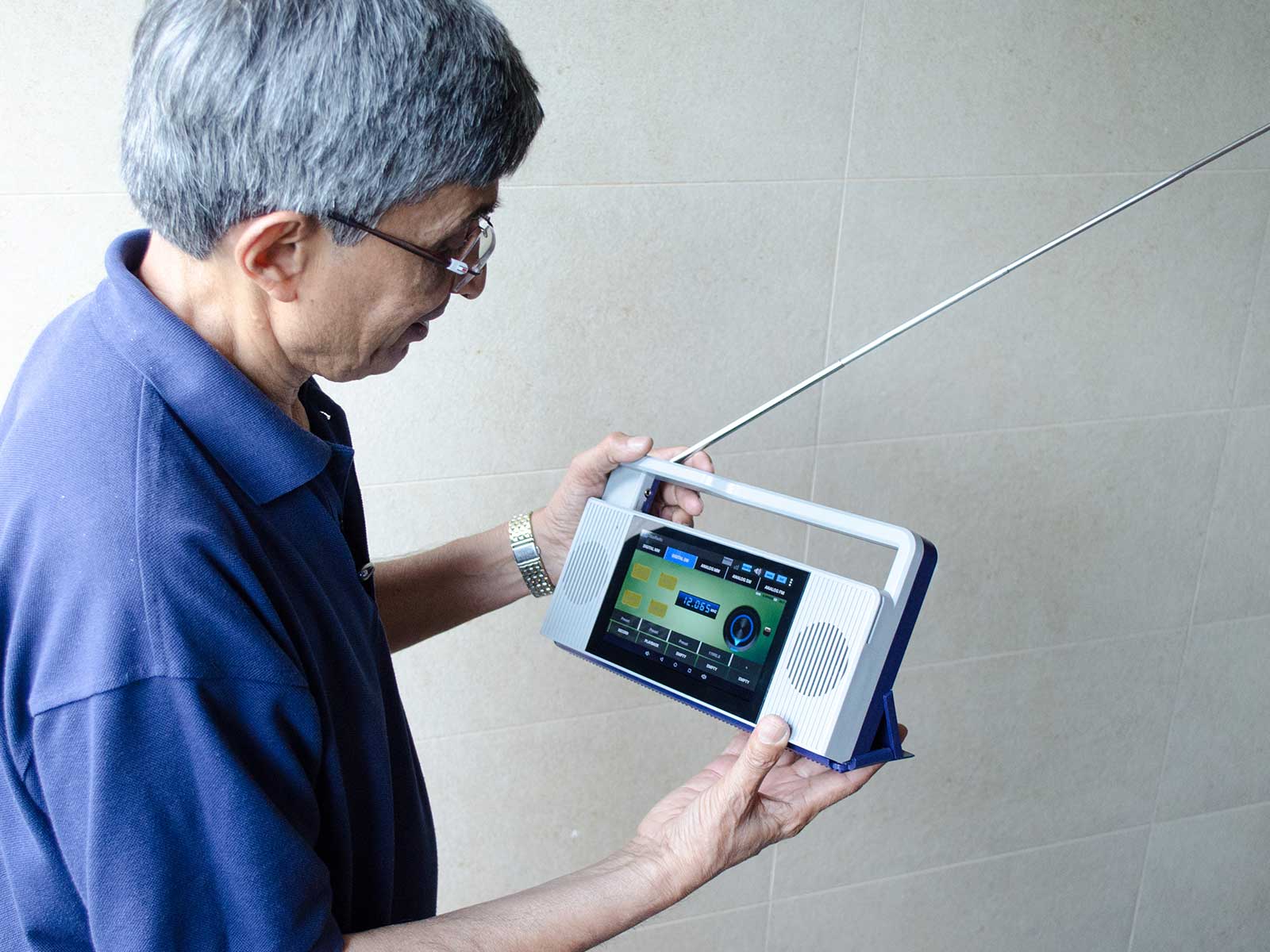 Digital developments
In July 2013, two of the aging 100-kilowatt transmitters were replaced with refurbished 250-kilowatt ones that are capable of taking KTWR into a digital broadcast future, thus allowing the gospel to be shared with more clarity.
In 2016, the team made history by transmitting a digital data file over shortwave from Guam to Thailand. This communication exchange, done in partnership with Faith Comes By Hearing (FCBH), paves the way for simultaneous delivery of audio and other media formats through the airwaves. This marked the first time a filecast had successfully been transmitted over a 3,000-mile distance.
This "proved that TWR and FCBH have the technology to transmit these files over long distance into a network that can install the Bible onto mobile phones in the language of the user," said Steve Shantz, TWR global leadership executive.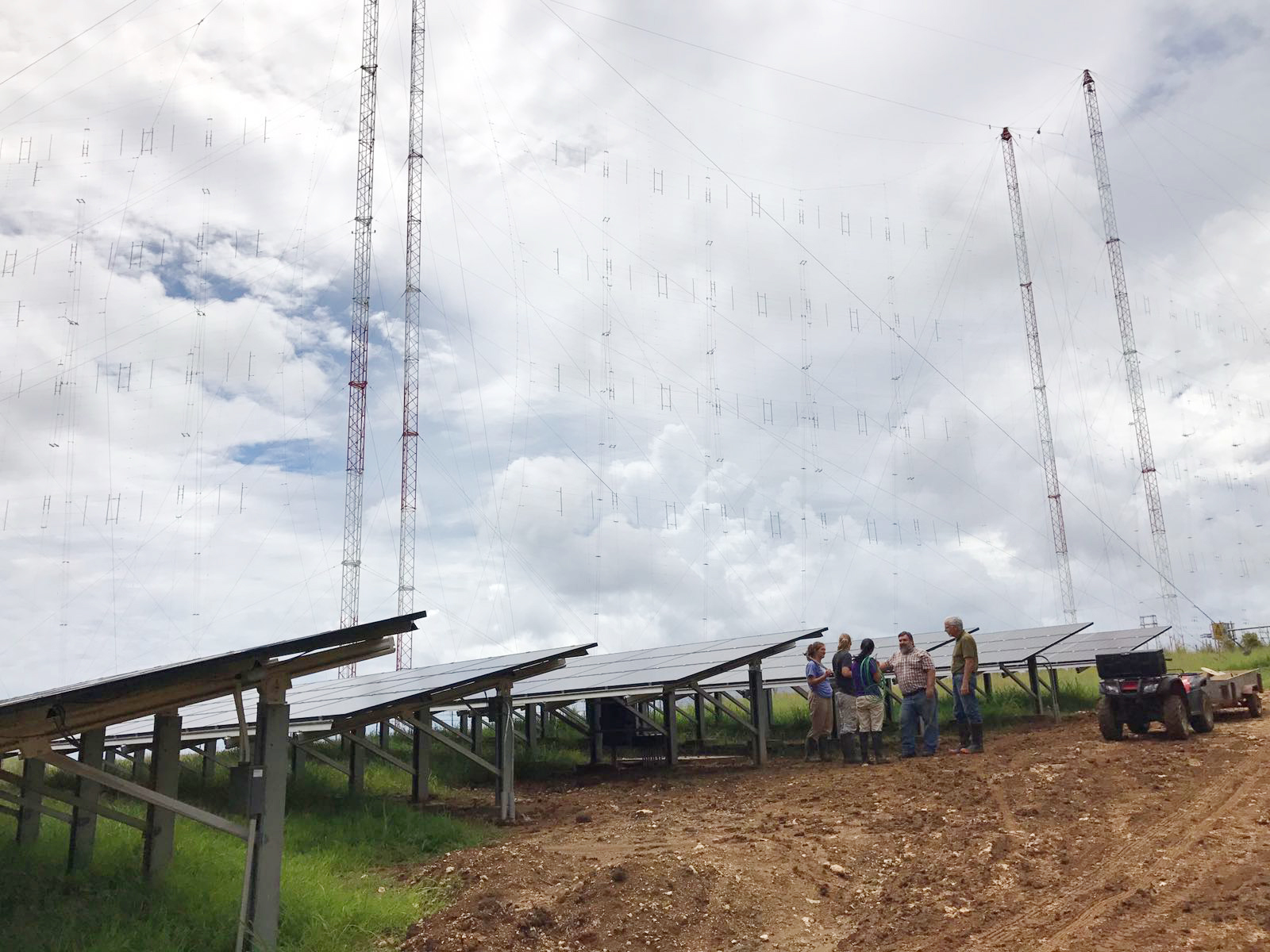 Solar panel solutions
Over the past couple years, the station installed solar panels to help reduce the cost of keeping KTWR on the air and save money that can be redirected to expand TWR's ministry to the Asia-Pacific region.
Broadcasting at up to 600 kilowatts (kW) over thousands of kilometers during peak hours — from Guam to China and other parts of Asia — tends to use quite a bit more power than the average home.
With the current two solar in place since 2015, KTWR has been saving 6 percent on its electricity bill. These solar arrays generate 44 kilowatts of electricity.
The final array of solar panels was installed this summer with the help of our interns. The additional capacity will bump the savings to 9 percent.
"With all these upgrades, we hope to better serve the people of Asia," Hodgins said.